Inland Wetlands Enforcement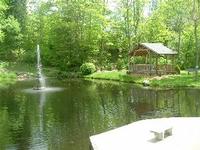 Please direct all economic development questions to Sheila O'Malley at sommaley@seymourct.org
The Inland Wetlands Commission carries out the requirements of State Statutes to assure proper use, protection and maintenance of the Town's freshwater wetlands and watercourses.
The Inland Wetlands Commission is a volunteer 5 member board that meets on the 4th Monday of every month in the Norma Drummer Room at Town Hall.
The Inland Wetlands Enforcement Officer is an agent of the Inland Wetlands Commission and enforces the inland wetlands regulations and coastal site plan decisions on issues of zoning compliance. He/She is supervised by the Inland Wetlands Commission and is responsible for the day-to-day administration of the regulations.
The Enforcement Officer performs site inspections, reviews permit related documents and is available for consultation by appointment.
Applications must be printed, filled out, and submitted to Town Planner Bob Looker who will place the application on the IWC Agenda.